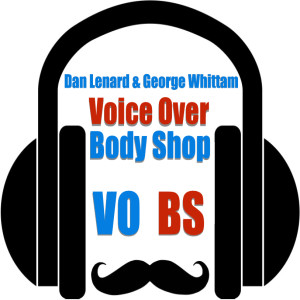 Monday Apr 25, 2022
Voice Over Body Shop EP. 228 with Christina Castaneda -Talking about Audio Drama
They Used To Just Call It "Radio Drama."
But now, because anyone can record and stream content anywhere, anyhow, Audio drama is making a big comeback! As voice actors, here's an opportunity to exercise your acting chops and get paid work doing this material.
Our guest this week is Christina Casteneda, Writer and producer of "The Savvy Creative" podcast, which features award winning audio fiction with magic, Romance and dark thrillers, fully produced by indie writers and creative talent. They also celebrate indie authors, screenwriters, playwrights and creatives who produce and publish their stories. We'll talk about the scope of what's available out there and how you might want to try it yourself.
Catch the replay all week on  Facebook @ 
https://www.facebook.com/voiceoverbodyshop/
  our homepage, VOBS.TV, and our podcast for those of you who love to listen on the go! 
We love our fans and donors for your continued support. VOBS can't be here without YOU and our other great supporters: