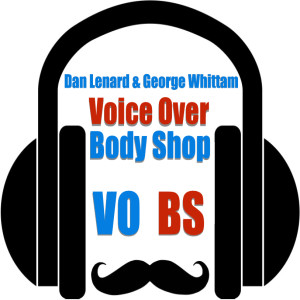 Monday Nov 08, 2021
VOBS Ep #216 with Joe Davis, Karin Barth and the team at Voiceactorwebsites.com!
Here's an important VOBS episode you must watch on having a great VO website!
Is Your VO Website Up TO Snuff? Joe Davis and his Crack Team At Voice Actor Websites Take a Look!
Joe Davis has over 18 years of experience working in digital marketing and web development and has spent the last 10 years focused on the world of voice over. During that time, he has developed numerous websites, internet platforms and marketing plans for voice actors, agents, voice over businesses, and other VO professionals.
He loves helping entrepreneurs shape and develop their ideas into viable businesses. This includes the entire process, from conceptualization all the way through to implementation.
He's our guest this week on Voice Over Body Shop along with his team at Voice actor websites; Director Karin Barth, Cameron Thomas, Alan Shires and Laura Cunningham!
HEY! Catch the replay all week here on Facebook @
our homepage, VOBS.TV, and our podcast for those of you who love to listen on the go!
We love our supporters and donors for your continued support. VOBS can't be here without YOU and our other great supporters: